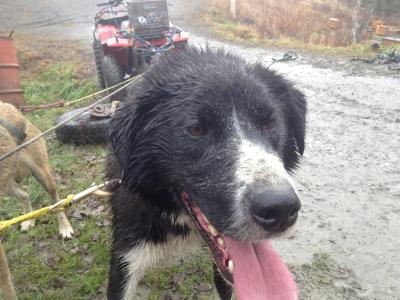 bloodlines-swede/chester-age 9 years old
Wabasha holds a very special place in my heart.   He is also out of Swede and I have been with him since the day he was born.  He is a sweet and smart dog.  a bit timid at first, but once he warms up he is a lover.  He is always happy to go for a run either in harness or just loose on the trails.  He will be a busy boy this winter, he'll be part of the team of dogs that will be doing tours with me.

   sponsored By The Reichling

Family  for the 2016/2017 season

congo
bloodlines-swede/chester-age 9 years old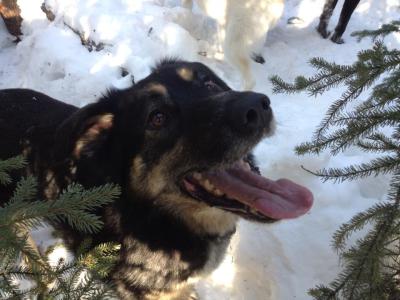 Congo is a goofy dog and also the product of Swede.  At first glance it seems like he does not have much going on in the brains department but as it turns out he is an extremely intelligent dog.  He just enjoys doing his own thing and being out in front of the pack.  He is a very independent dog with some amazing strength and is an absolute lover.  He has also turned into a pretty solid leader and a great puppy trainer.  He now enjoys sleeping on the couch and cuddling more than anything.
   sponsored By the Reichling       

Family for the 2016/2017 season

bloodlines-swede/unknown-age 8 years old​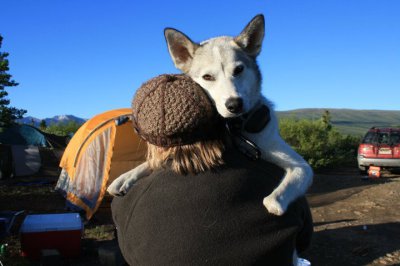 Solo had great potential as a sled dog until she was caught in a fox trap 6 years ago.  Just days before her run in with the trap we were running her in lead.  at just over a year old she was not only leading but breaking trail through one foot of new snow.  Days later she was forever sidelined as a sled dog.  She is now missing a front paw but still runs loose with the teams in early season training and is always there for added enthusiasm.  Solo is an amazing example of the incredible adaptability and resilience of dogs and about the happiest and most laid back dogs you will ever meet.  We should all live life like Solo!